DRILL PRESS TRI-BALL SWAGING TOOL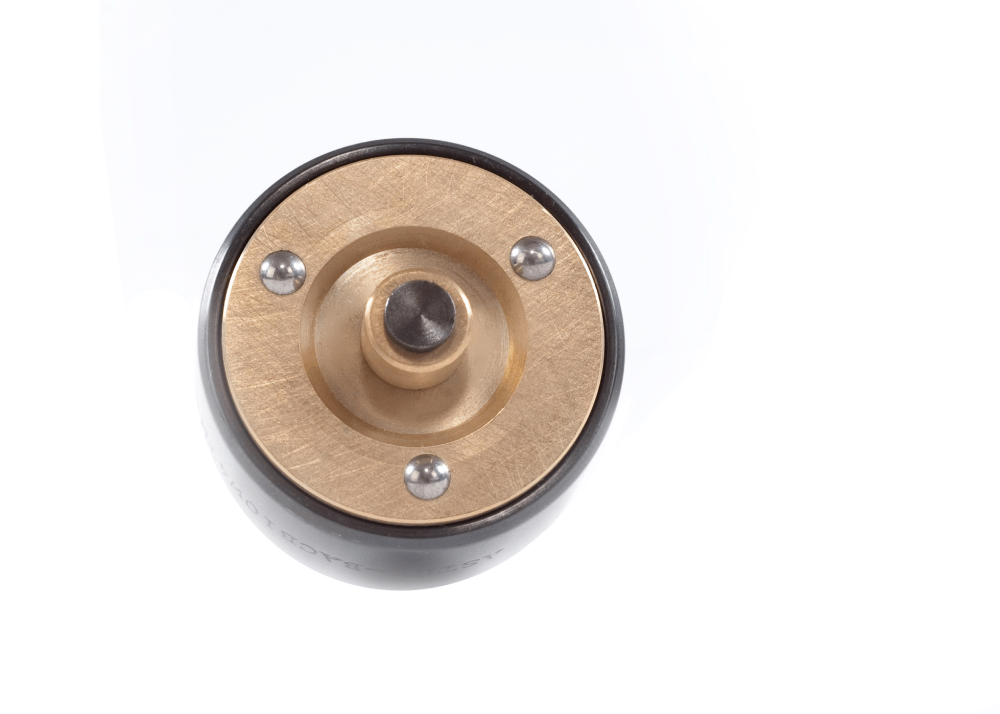 As an alternative to ball staking this swaging tool evenly and controllable penetrates into and flares out portion of the housing onto the bearing's chamfer. This transpires all the way around the circumference of the bearing surrounding area rather than in small portions as in the case of impression staking. They efficiently join pipes, tubes, or cables, ensuring strong, seamless connections for various industries like plumbing, aerospace, and automotive
Much higher axial thrust loads are allowed for bearings mounted using this method (as in opposite and compering to ball impression staking). 
Disadvantage of this tool is likelihood clogging the metal balls.