DRILL PRESS TRI-ROLLER HOUSING OVER THE BEARING (AST-HOB DP)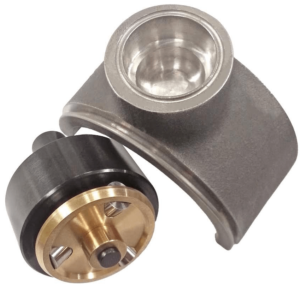 As an alternative to anvil staking this swaging tool evenly and controllably cuts into and flares out portion of the housing onto the bearing's chamfer.
Much higher axial thrust loads are allowed for bearings mounted this way. No gauging, sheering or pitting are present in HOB swaging (opposite when comparing to Ring/ Anvil staking)
The Drill Press Tri-Roller Housing enhances bearing performance. Engineered for precision, it optimizes functionality by seamlessly integrating with drill presses, ensuring efficient operations and durability.