DRILL PRESS U-ROLLER (ASU-DP)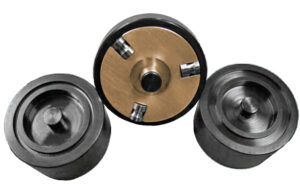 This drill press tool is used for aluminum, copper or bronze bearing sleeve that sticks out above housing surface.
While swaging with these tools bearing retention sleeves are being formed as half donuts on each side of the bearing. Drill press tool is a powerful and versatile machine used for accurate drilling in various materials. It offers adjustable speed, depth control, and stability, making it a must-have for professional workshops and DIY projects.
The drill press tool is a vital equipment for precise drilling in metal, wood, and other materials. With adjustable speed and depth control, it provides accurate results, making it indispensable for workshops and DIY enthusiasts.